2022 New Juniper Bushes
Four Juniper saplings were donated to FSW in the later summer of 2022. These were planted in David's Crook on the following Work Session. Two of them are protected from grazing by netting. As of today 17/11/22 there does not seem to have been any grazing on the other two bushes.
The top photo shows all 4 bushes and below they are all shown individually.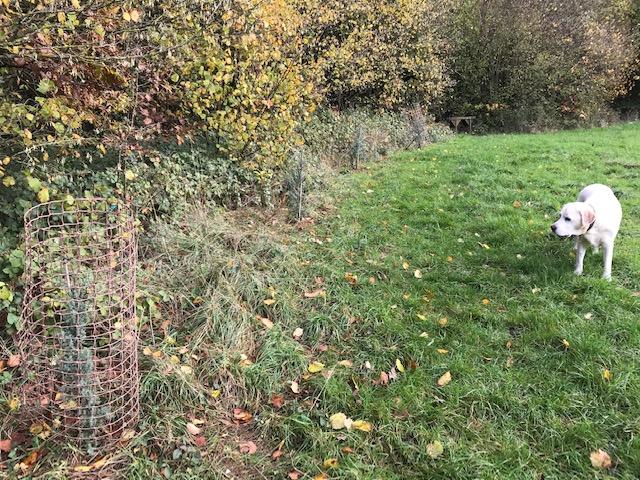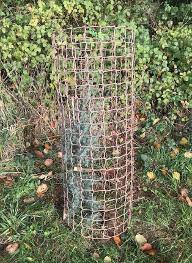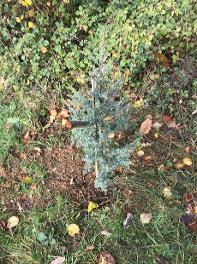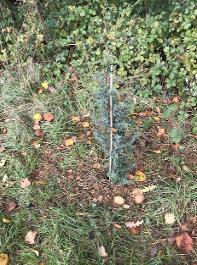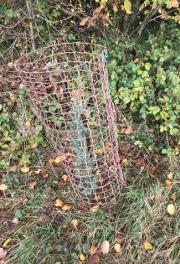 2021 Cornelian Cherry
In 2021 yellow flowers were spotted in the hedgerow of F1 that were identified as Cornelian Cherry. They appeared to be on twigs that had been grafted onto the Dogwood. However the flowers were not seen again and by 2023 it was clear that the grafted twigs were dead. So this is not now included in the full list of tree/shrub species.