Flower Sightings 2022 - First Photograph of Each Species
in chronological order
September 6th
After an absence of sightings in a very dry August,
I am delighted to report a new species -
Yellow Toadflax. It was one of those that had been included in our sightings list but in a red row , showing that it had been recorded in 1978 in the Penry-Jones book but had not been seen since.
After a couple of heavy rainfalls in the past few days this clump has appeared in the cut meadow of F1 near the top of the field.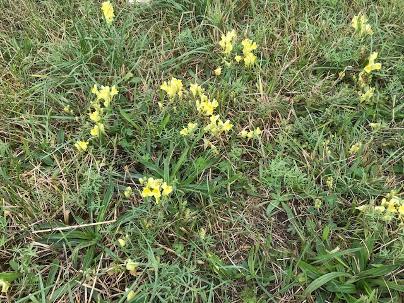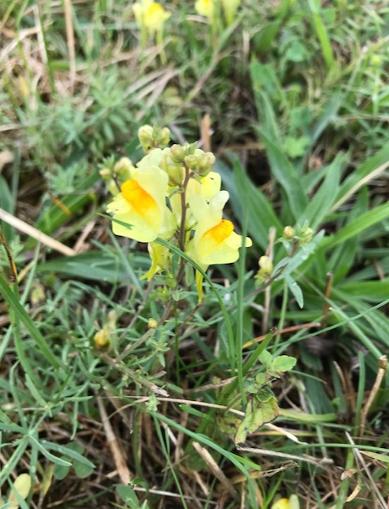 April
Our rare and iconic plants first spotted this month:
Early Purple Orchid by Rosalyn Heaton on 11th April
Toothwort by Ted Forsyth also on 11th April
and Herb Paris on 19th April by Jo Wheeler
January - March
First bluebell showing on 21 March:-)