Species photographed on or near the feeders in reverse chronological order of sighting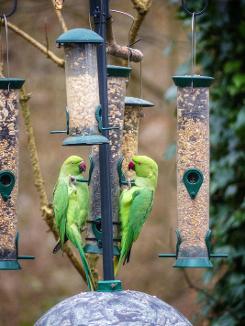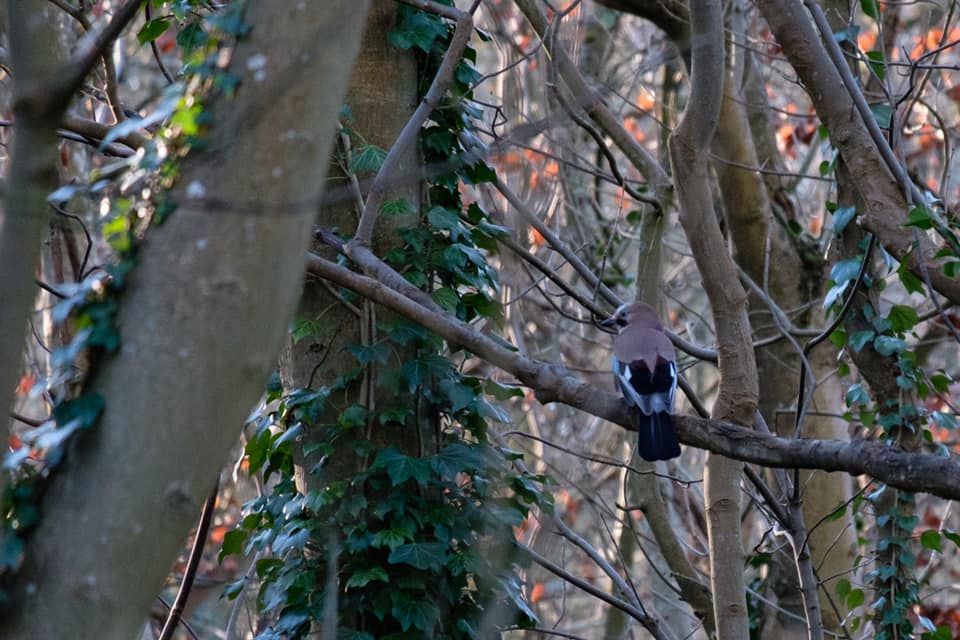 14/1/22 - Jay by Lorna Wall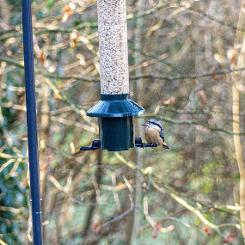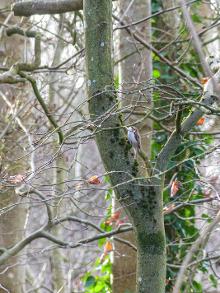 10/1/22 - Treecreeper (RB)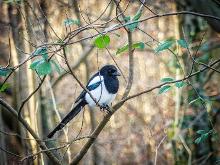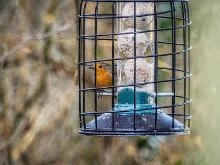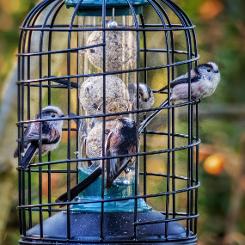 6/1/22 - Long-tailed Tits (RB)
Bird Feeding Station to Commemorate David Malins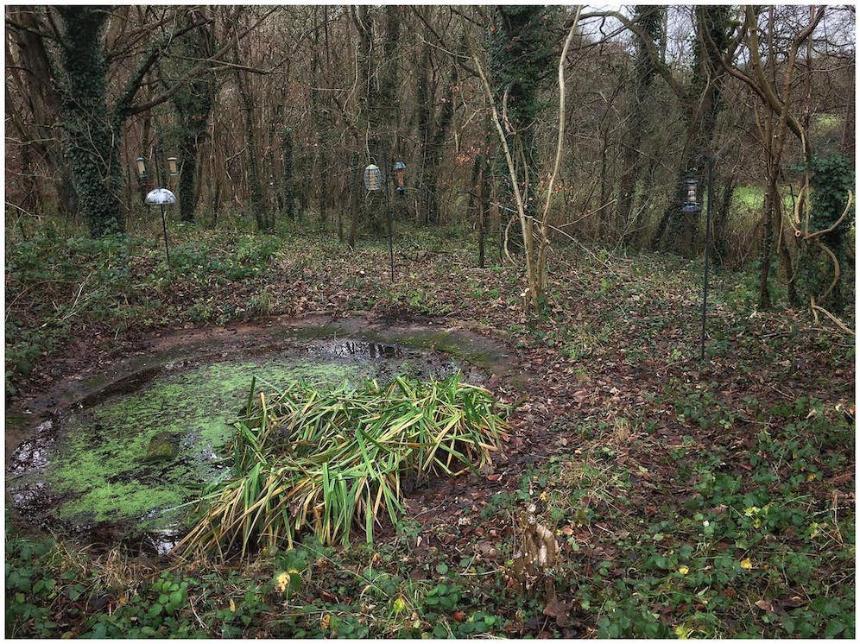 We were sad to learn of the death of David Malins in November 2021. He had been a stalwart of the committee from the start in 2007. He had designed and produced all our posters and the notice boards in the wood and also wrote many project plans and proposals for us to action – including the 'muddy paths project' and the ill-fated request to the council for a new pond or renovation of the pool in Linden Glade (including a reliable water supply). He was also our 'seats and benches manager' logging locations of all those in the wood and keeping track of the ones that needed repair or replacement. FSW will do our best to keep up his standards and continue with his work.
Above all, however, as well as his love of the pool at Linden Glade, he was a badger and bird lover. We have therefore decided, with his family's approval, to use the initial donations made to FSW by his mourners to set up 'David's memorial feeding station' beside the Jubilee Pond in the wood. We will replenish the feeders regularly and hope the birds will soon find them (especially those who benefitted from all the feeders in his garden adjacent to the wood) and give pleasure to all who pass by. We hope to add an information board in due course, as funds allow, to help you identify what you see. Do please send us any photos you take via our FB page or email selsdonwood@gmail.com.
In early December 2021 we purchased a number of feeders, chosen for being squirrel-proof, and a set of poles for mounting.
A large bin, containing a mixture of corn and seeds, was bequeathed from David's garden and transported to the site where it was hidden from view. We also received a donation of a large number of peanuts for birds.
On the workday of January 2nd 2022 a team set up the feeders, stocked with fat balls, nuts and seeds, and cleared a few hazels that were blocking the view and shading the pool.
Steve Budd was out with his camera on January 3rd and filmed this two and a half minute video of
one station already receiving busy traffic only a day after it went 'live'. There is l
ots of back and forth from Great Tits, Blue Tits and Coal Tits, which encouraged Chaffinches to come in and investigate. These shy birds will take a little longer to join the others and should be joined by many other species as the year unfolds.
6 species
photographed on the feeders so far:
Coal Tit, Great Tit, Blue Tit, Long-tailed Tit, Robin, Nuthatch
3 other species photographed around the Feeding Station:
Magpie, Treecreeper, Jay
The baffle to stop the squirrels on one of the poles was originally a transparent plastic which caught the light and could be seen from a distance. On 16/1/22 Steve Budd applied camo tape to the surface to reduce the reflectivity and make it less noticeable.
Steve also added a few extra feeders.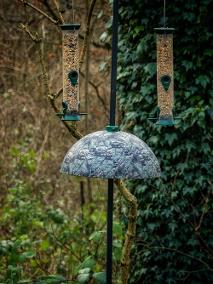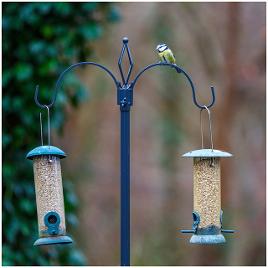 3/1/22 - Blue Tit (SB)
The tits are usually the first to visit new feeders. Bravest or just the most foolhardy??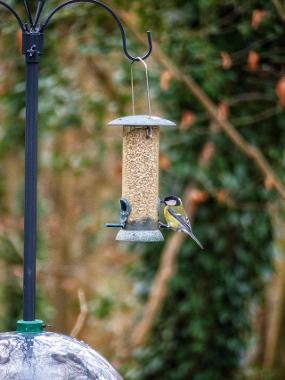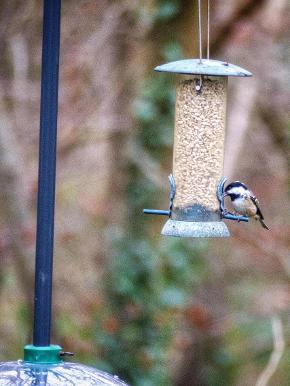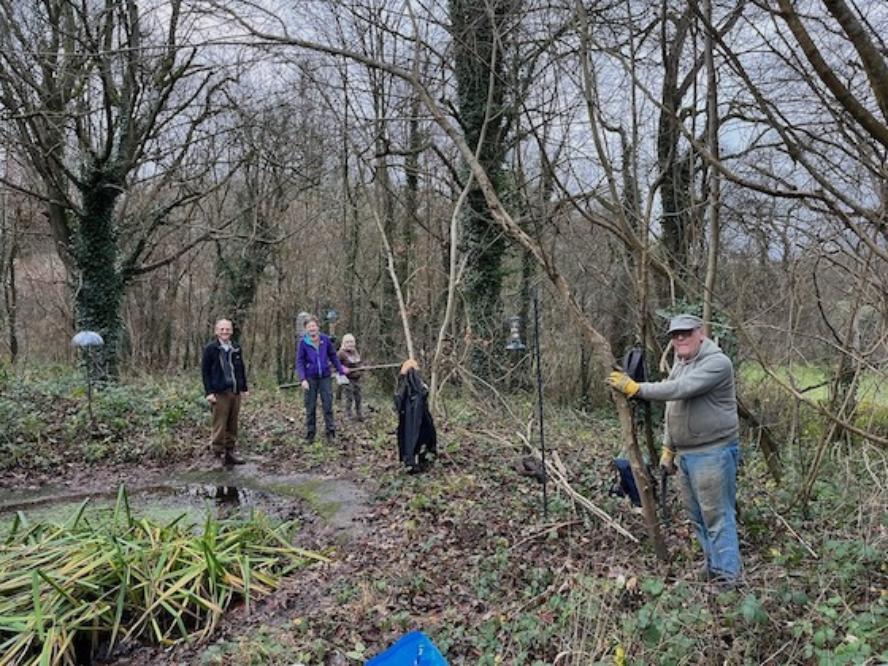 2/1/22 - Setting up the Feeding Station (JZ)