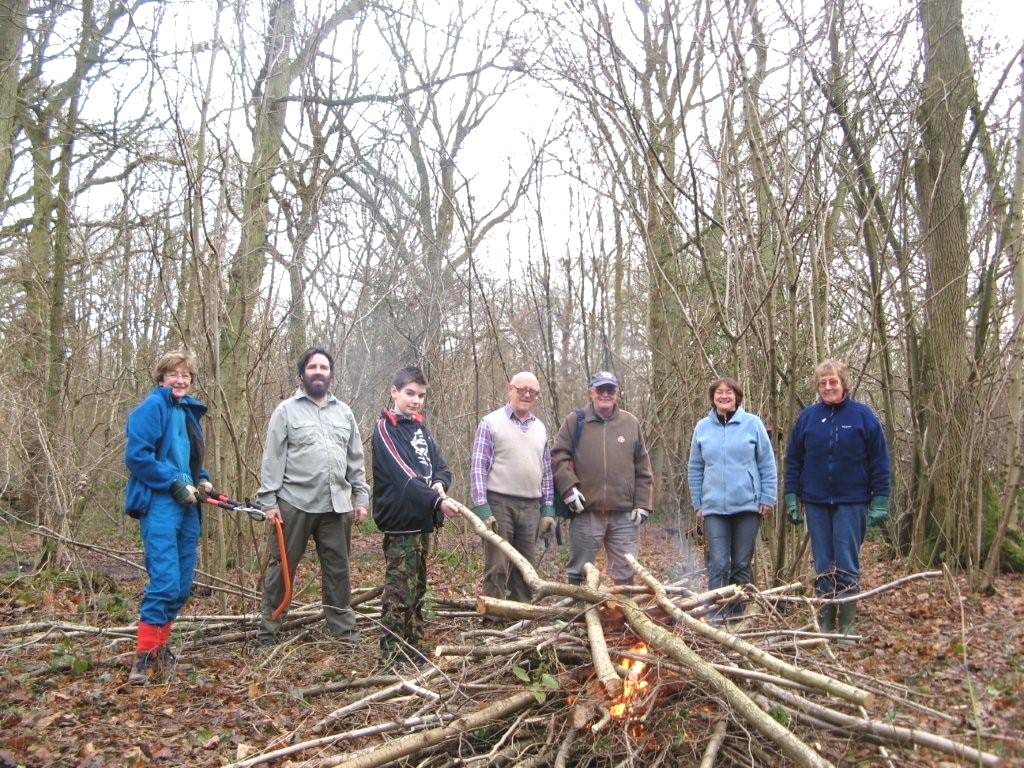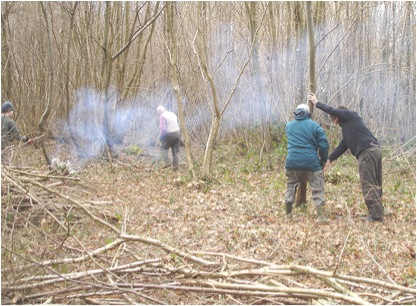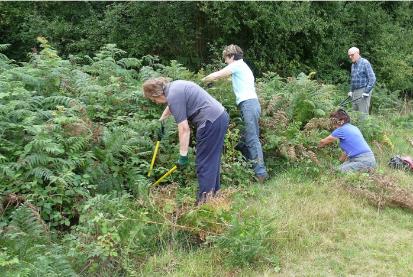 Clearing access to benches (above) and repairing benches (below)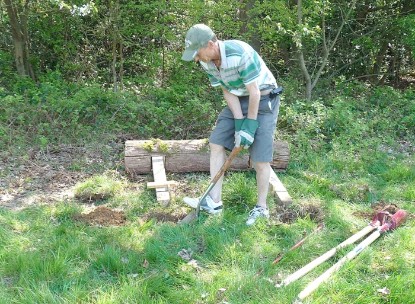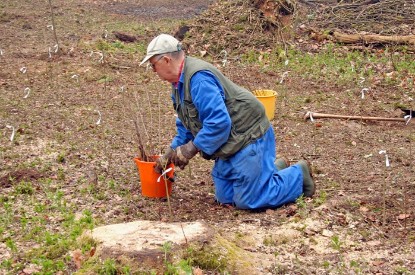 Join us on our workdays

On work days we coppice woodland and carry out other maintenance work.
They are planned for the first and last Sunday of every month from October to March and the first Sunday only for the remaining months. We meet promptly at 10am in the car park off Old Farleigh Road.
You can choose tasks which suit your strengths and abilities and
work for as long as suits you. Children (under parental supervision) are welcome.
We supply the tools
but bring your own lunch and drinks.
The first full work day after the pandemic was on 9th May 2021 - see report below.
All scheduled workdays in 2020 were cancelled due to covid. However the team worked in small groups at times convenient to them. Reports of their work are given below.
For reports of previous workdays see below.
PLANNED WORK DAYS 2021
We do need more help and would welcome your assistance.
January 3rd & 31st, February 7th & 28th, March 7th and 28th, April 4th, May 9th, June 6th, July 4th, August 1st, September 5th, October 3rd and 31st, November 7th and 28th, December 5th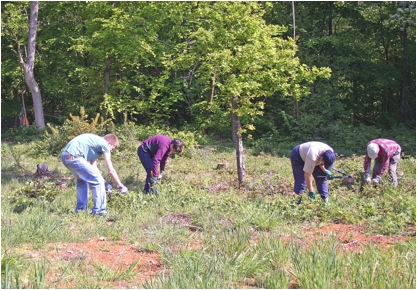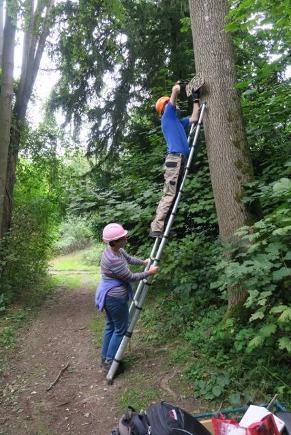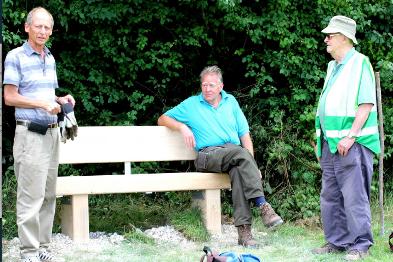 7th August 2013 - resting after installing the FSW seat